Scoville Heat Units: 1,086,844 SHU
The Gibralta Naga, or Spanish Naga, is of course grown in Spain, but was developed in the UK from Indian chili peppers. It beat out the Bhut Jolokia for hottest pepper, but was soon overtaken. As they are grown, they are stressed by creating a hot environment, which helps to make the chiles extremely hot.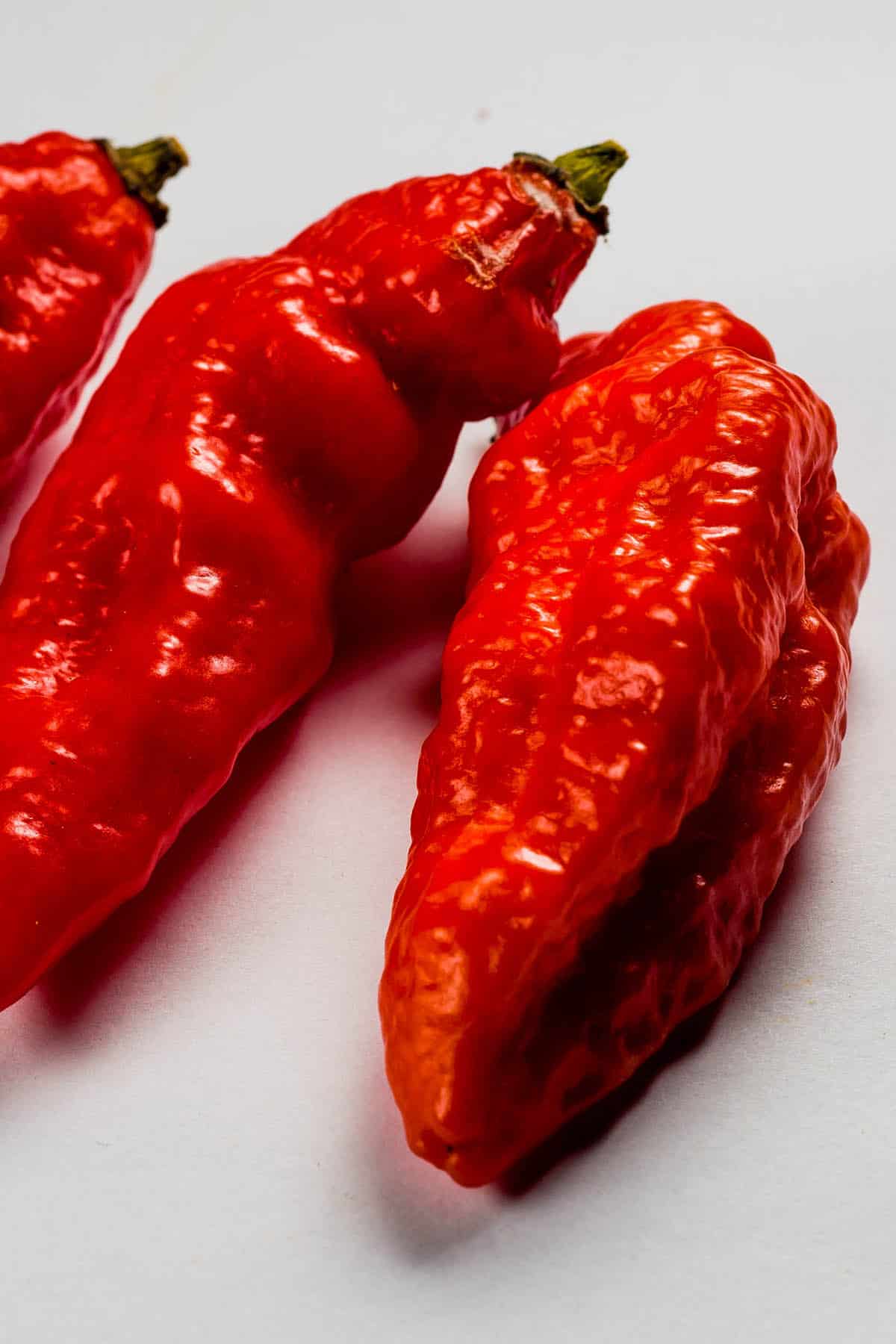 They grow to about 3 inches and are round on top with a tapered end. They start out green and mature to red with wrinkled, knobby skin.