SCOVILLE HEAT UNITS: 300,000 - 475,000 SHU
This extremely hot pepper, originally from the Yucatn peninsula in Mexico, is now also cultivated in the Carribean and around North America. This pepper typically grows to about 1 inch in diameter and 1 1/2 inches in length. It appears plentifully from bushes growing around 3 feet in height.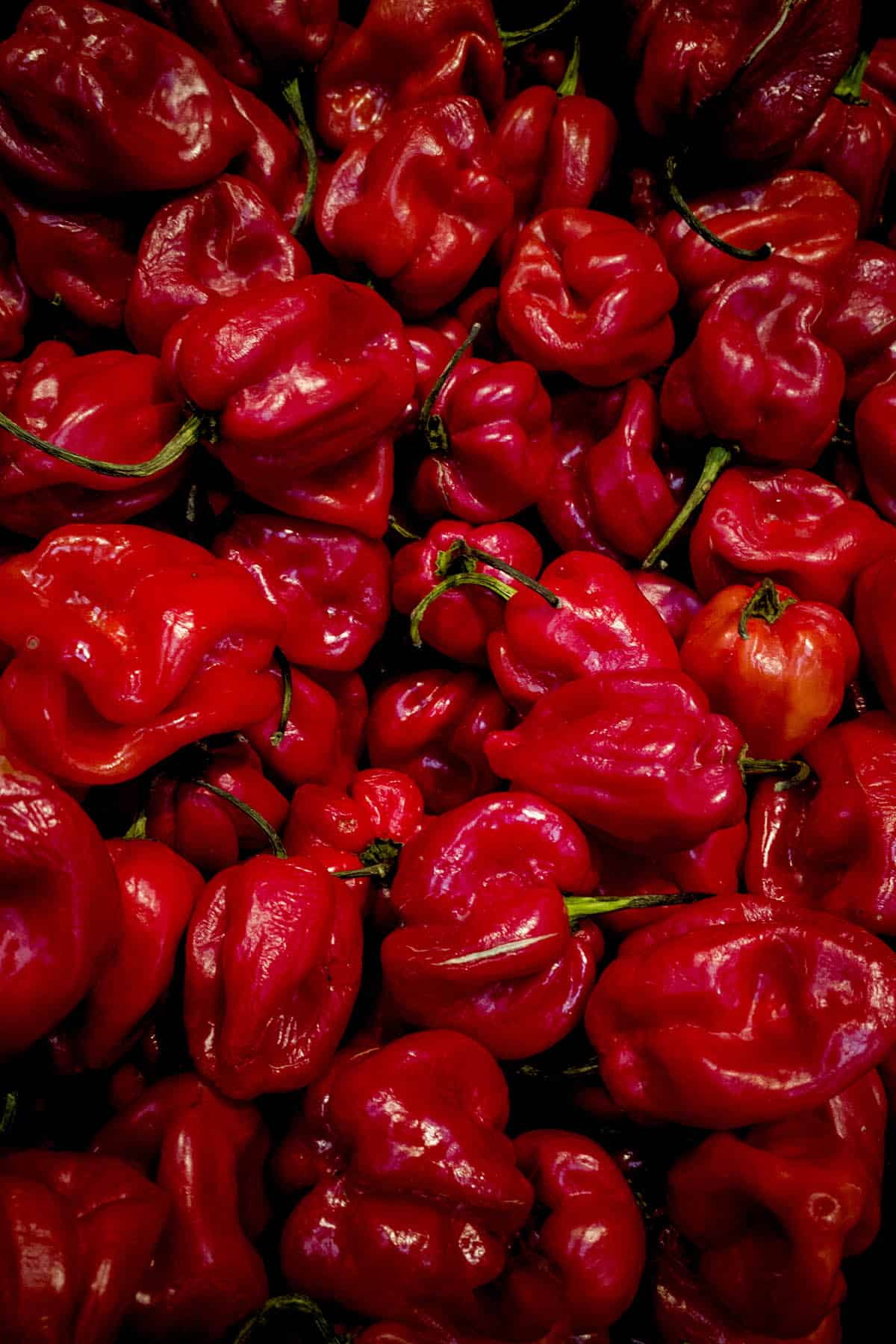 The Carribean red habanero is about twice as hot as a regular habanero. It matures in as little as 90 days, and is suited to northern climates and even to growing in a larger-sized container. This pepper is considered especially nice for decorative purposes as well, though you will want to harvest it eventually for the fruity flavor as a fine addition to extra spicy salsas and marinades and for some very hot sauces.