Berbere is an Ethiopian spice blend distinctive of Ethiopian cuisine, consisting of a mixture of chili peppers, garlic, ginger, basil, korarima, rue, ajwain or radhuni, nigella, cinnamon, turmeric, cardamom and fenugreek. Learn all about it.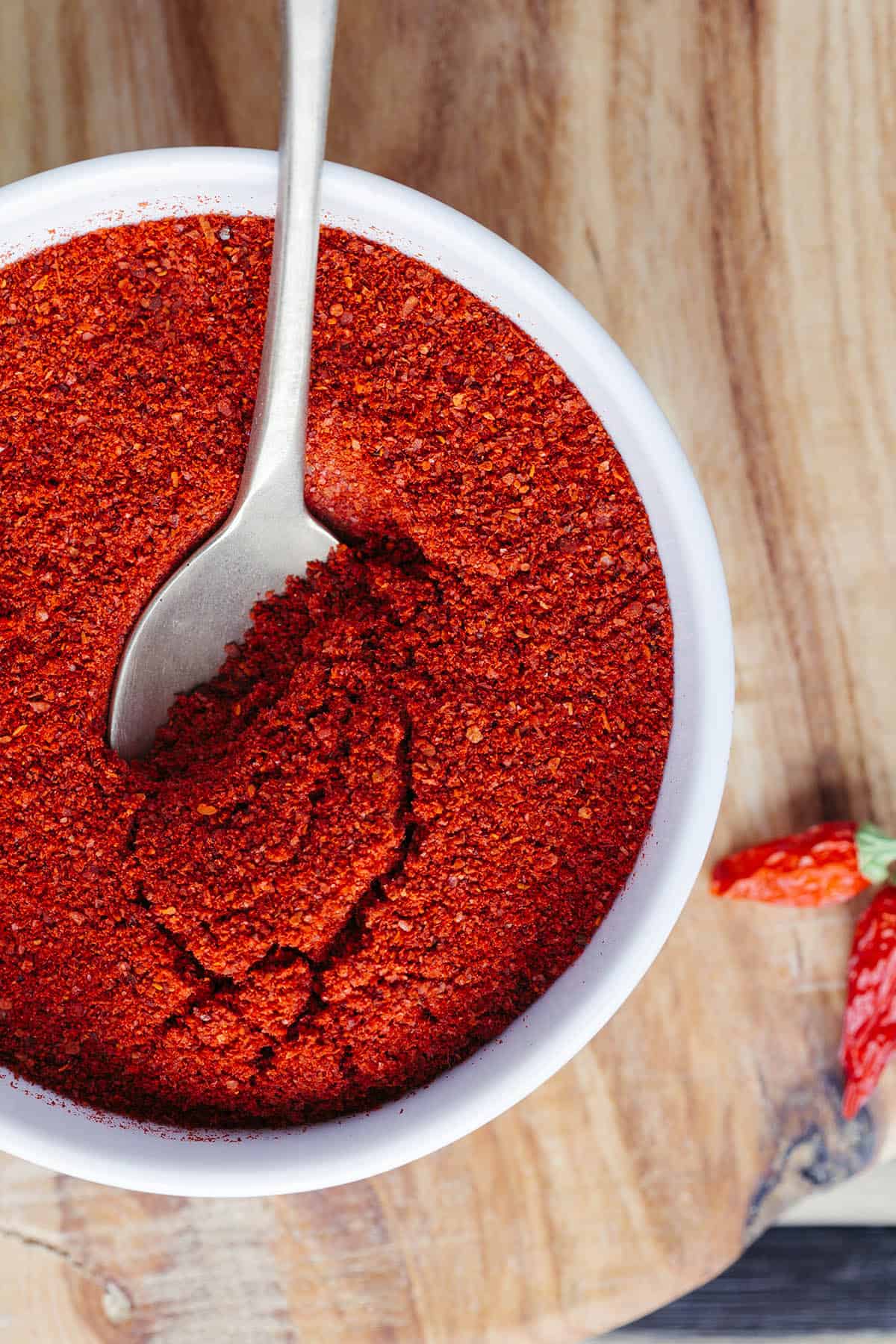 What is Berbere Spice?
Authentic "berbere" is a traditional Ethiopian spice blend that originates from the southeastern part of Africa. It consists of the staple spices of the region: chili peppers, garlic, ginger, basil, korarima, rue, ajwain or radhuni, nigella, cinnamon, turmeric, cardamom and fenugreek. The fiery red mixture is a key ingredient and a distinctive feature in the Ethiopian cuisine.
What Does Berbere Taste Like?
The flavor of berbere is hot, peppery and tangy. Traditional berbere is best made from whole spices that are toasted and ground, which produces maximum flavor.
According to many tasters, the flavor is compared to a concoction of BBQ, Southwestern and Curry flavors. Because it has a strong flavor, it is also recommended to use in the last stages of your recipes so that it does not turn bitter or overly smoky.
You can easily make berbere seasoning at home. However, the investment in so many spices may be a bit costly on the wallet, and some might be harder to find in your region.
How Hot is Berbere?
Berbere comes in variety of heat levels. The hotness of the mixture depends on how much chili pepper the maker has used in the spice blend. It is recommended that while initially using it, use it sparingly, depending on your tolerance, of course.
Using Berbere Spice
While Ethiopian cuisine essentially revolves around stews and soups, berbere also serves as an excellent dry rub on meats and as a marinade. While it is most often found as a dry powder in the markets or at online stores, you'll often find it in the form of pastes.
You can make the paste at home by mixing the spice with butter, oil, vinegar, wine or even simply water. It can also be used for vegetarian dishes, as seasoning or rubs, as it is often used in salads or vegan varieties of chips like apple chips and zucchini chips.
It is also used in quinoa and couscous to add a kick of flavor. Berbere is quite a versatile spice blend, which is why is used to make numerous BBQ rubs, lentil soups, beef and mutton stews (as the spice blend goes well with the natural juicy flavor of red meat), spiced butter and even being used as a table condiment in households.
The spice blend seems to work well with pasta, particularly with red bases, particularly tomato bases, complementing the tartness and acidity. Add a touch of berbere to homemade pasta sauce at the end of the preparation to enhance the flavor with a touch of smokiness.
Berbere works well with butters and fats, and is commonly used to season burgers to make them more "exotic". It can also be used for making tacos, an Ethiopian/Mexican turn on the snack.
Not to mention it also works wonders with lean meats like chicken and turkey. Looking around on the internet, the recipes for this handy spice mixture are in the dozens. Don't limit yourself to strictly Ethiopian dishes when using Berbere. Try it out in literally any cuisine to give it a new flavor spin.
Berbere Substitutes
If you are unable to find berbere spice or make your own blend, the following spices can be used as a substitute:
Tsire (another African blend)
How Do You Pronounce Berbere?
Despite the growing popularity of this wonderful spice blend around the world, it is somewhat difficult to pronounce it properly in its regional Ethiopian dialect. According to numerous sources, it is phonetically pronounced as 'ber-bə-ˈrā'.
Or, more like this - bear-ber-AY.
Here is a link to Merriam Webster's site where you easily find the pronunciation of the word: https://www.merriam-webster.com/dictionary/berbere. "Ber-be-re" with the word being broken into 2 or 3 syllables respectively, depending on the source and dialect of the speaker.
Where Can I Buy Berbere?
You may be able to purchase berbere spice at a local specialty store, but your best bet is to find a good online resource. Below is a link to Amazon where you can buy some online. It's an affiliate link, my friends.
Learn More About These Other Interesting Spice Blends
Got any questions? Ask away! I'm always glad to help.
NOTE: This post was updated on 2/9/21 to include new information. It was originally published on 9/8/19.