This is the best homemade taco seasoning mix recipe you can make at home with your own herbs, spices and blends. You'll never want to use store bought packets again. It's loaded with chili powder, paprika, cumin, garlic, onion and more. Perfect for tacos, but also for burritos, chicken, burgers, nachos and so much more!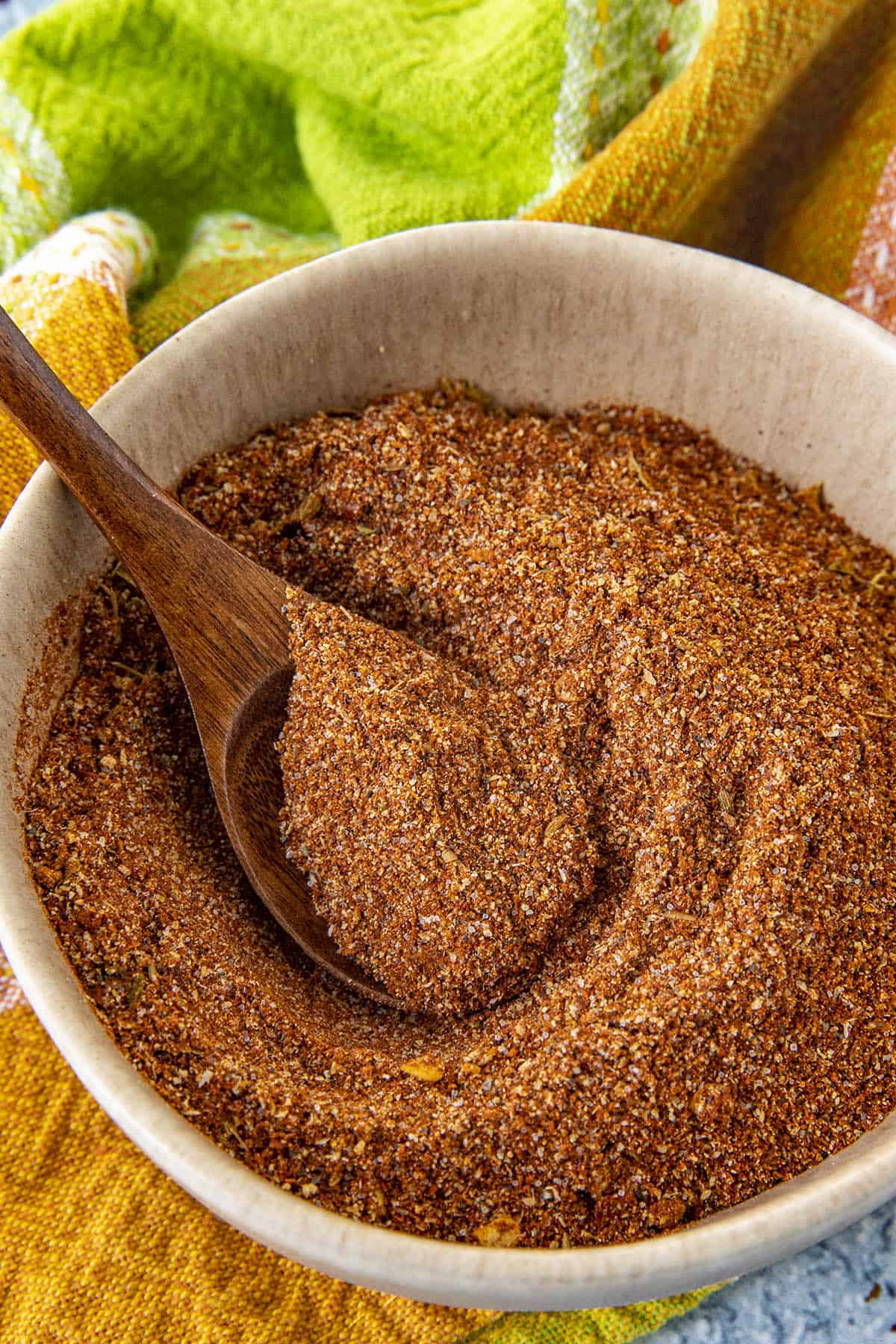 Homemade Taco Seasoning is the Best
Taco night is awesome. Whether it's Taco Tuesday, a super quick meal at the end of a long day, or simply your favorite dish, tacos are something the whole family can enjoy.
However, if you're still using store bought taco seasoning packets, it's time to up your game! My Homemade Taco Seasoning Mix is going to bring your tacos to an entirely new flavor level.
It's time to throw away that packet of taco seasoning.
We're talking a mix of chili powders along with paprika, freshly ground cumin, lots of garlic and onion, dried herbs, all wonderful flavors. This is my favorite taco seasoning mix, and it's easy to customize!
Let's talk about how to make taco seasoning, shall we?
I've experimented with different ingredients and combinations and this is my favorite mixture. However! See my NOTE below.
NOTE: Consider this a BASE recipe. It's my own preferred mixture, but feel free to change it up as you see fit. Try it out a few times, then play with ingredients of your own. More on that below.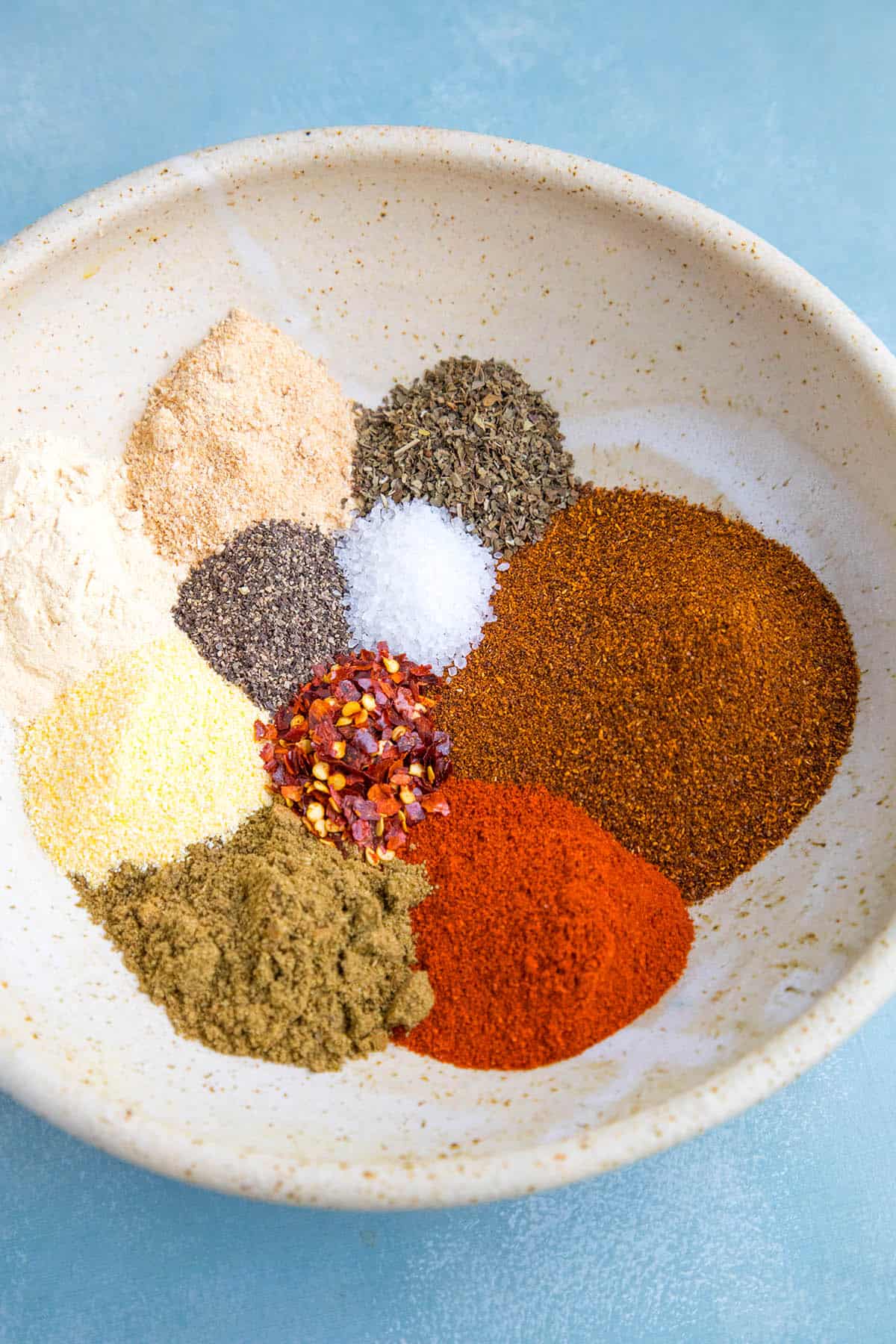 Homemade Taco Seasoning Ingredients
Chili Powder. You can use an American blend, but I am using equal parts ancho powder, guajillo powder, and New Mexican chili powder blend.
Paprika.
Ground Cumin.
Garlic Powder.
Onion Powder.
Mexican Oregano. You can sub in more common dried oregano if needed.
Sea Salt and Black Pepper.
Red Chili Flakes.
Cornmeal. Optional, as a thickener.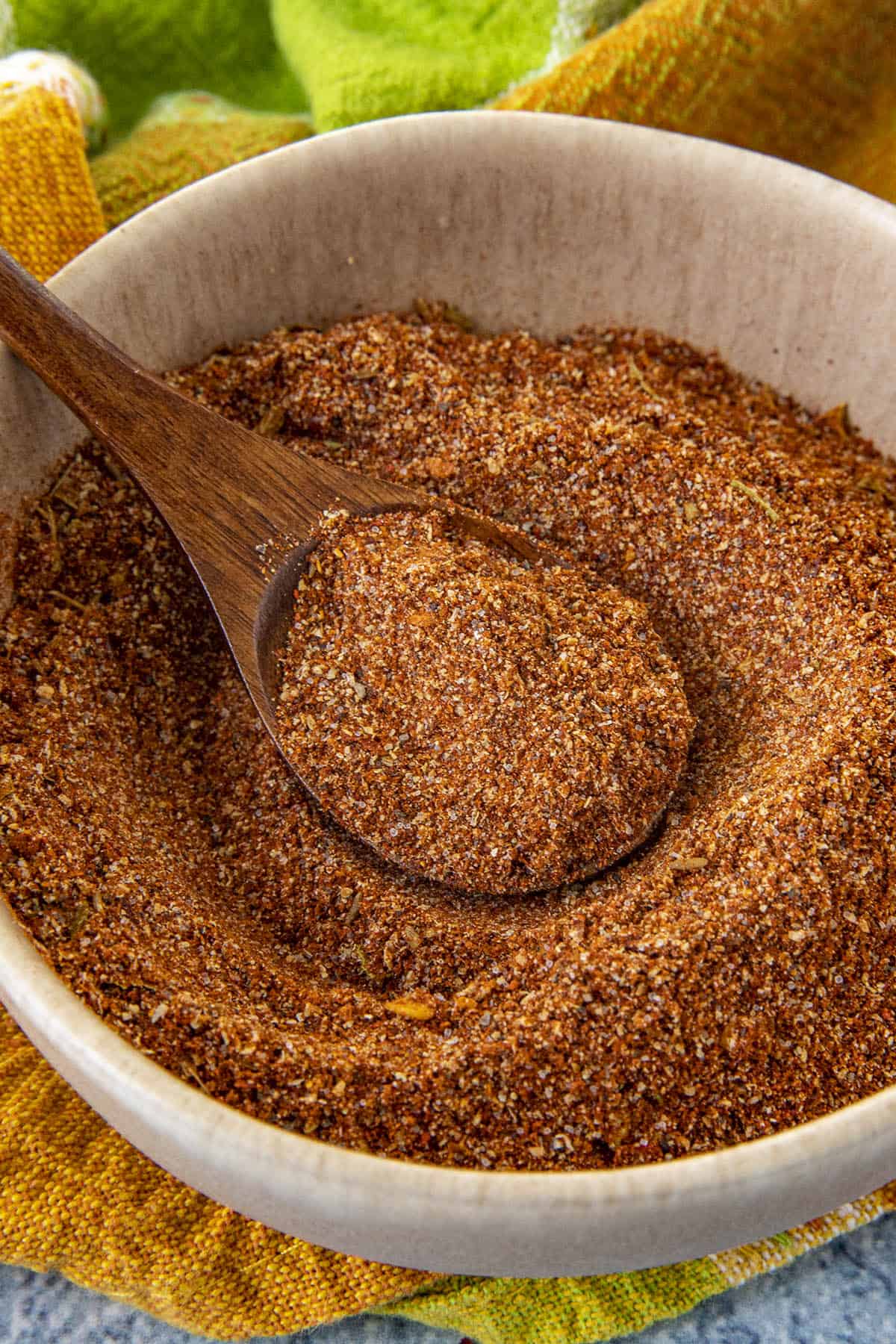 How to Make Taco Seasoning - the Recipe Method
Get Mixing. Simply mix together all of your ingredients, including red chili powder, paprika, cumin, cornmeal, garlic powder, onion powder, oregano, salt, pepper and chili flakes (if using) in a medium sized bowl. Use a fork to blend the mixture as evenly as possible.
Get Cooking or Store It. It's time to get cooking! Go make some tacos or burritos, or store it in an airtight container until you're ready to use it.
Easily Double or Triple the Recipe. You can also double or triple this recipe very easily to make yourself a big batch. Make it family size and use it all month long.
Mix it up as much as you'd like! It's a family loved recipe.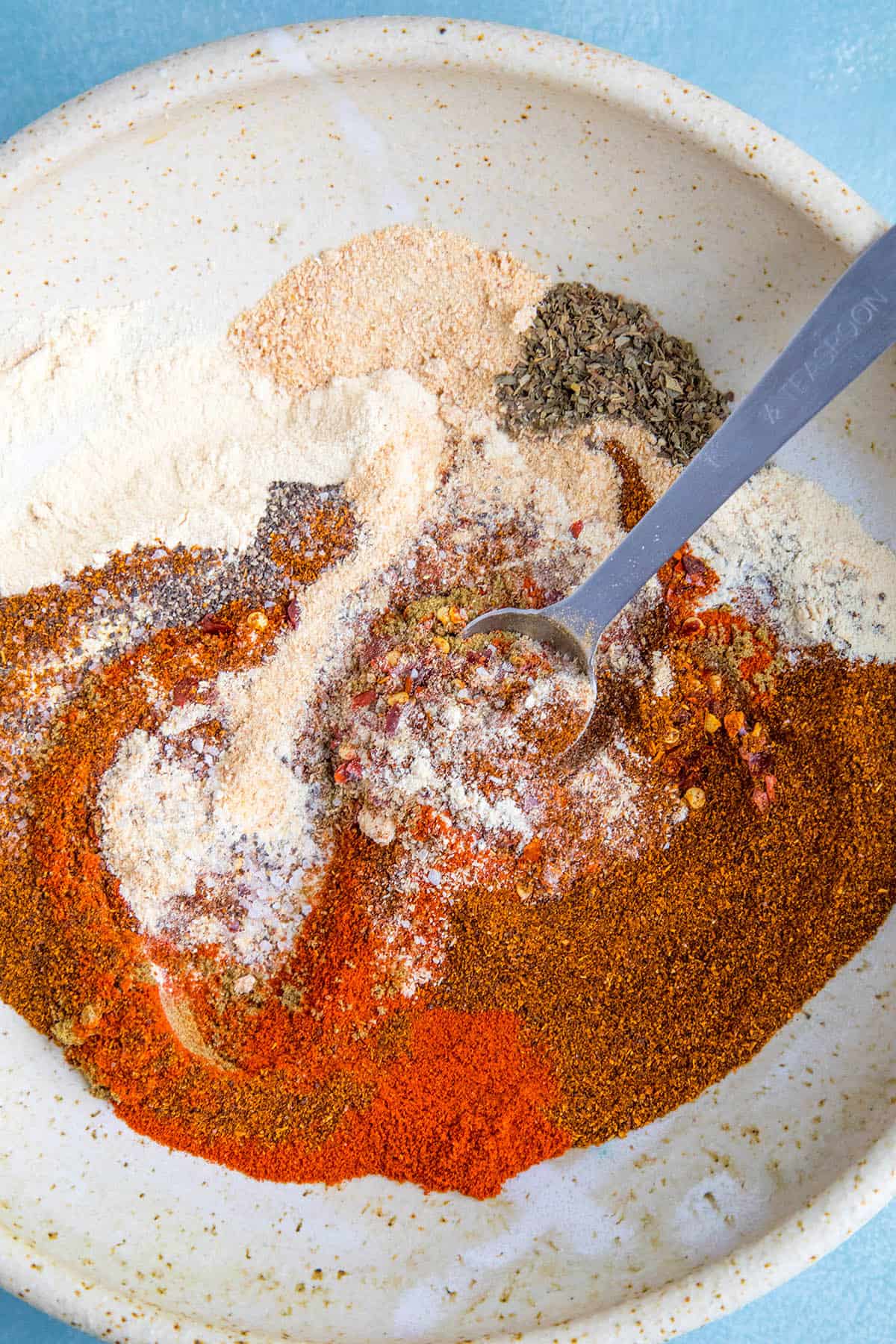 Storing Homemade Taco Seasoning
Store in an airtight container like a mason jar and keep it a cool, dark place, like a spice cabinet or pantry.
How Long Does Taco Seasoning Last?
Homemade taco seasoning will last 6 months or longer, but is best used within 3 months, as it will start to lose freshness.
Personalize Your Homemade Taco Seasoning Mix
I personally make my own blends for different types of meals, especially tacos, and this is one such blend. It is simple, but tasty, with a focus on chili powder but complemented by cumin, salt, garlic and basil. The corn meal acts as a thickening agent for your taco meat.
I often like to add in some extra ingredients to the overall mixture, including cayenne pepper for a spicy kick, and ghost pepper powder for some real heat.
There are a number of combinations and flavors that you can bring into your own blends, but hopefully this helps you as a starting point to play with flavors and ideas. Bring on the seasonings!
Want to add more paprika? More garlic? Go for it. Want to cut the salt? Skip the Mexican oregano? No problem. You can very easily play with the ingredient ratios to get your desired flavors.
Wait until you try my superhot version.
Also, you can include other ingredients to make it unique and pleasing to your own palate. Here are some ingredient additions to consider:
Ancho Powder
Jalapeno Powder
Chipotle Powder
Smoked Paprika or Sweet Paprika
Dried Basil
Spicy Chili Flakes
So many wonderful options. Got a special ingredient you like to share? Do tell! If you feel like spilling a secret.
You can dehydrate your own chili peppers, then grind them up into powders to add in your own unique elements.
What to Make with My Homemade Taco Seasoning Recipe?
Make anything you'd normally make with your old store bought taco seasoning or old packaged taco seasoning, including tacos, fajitas, nachos, taco bowls, burritos and burrito bowls, taco salad, so much more.
Consider is as a seasoning for making burgers or spicing up grilled meats. It will feel like you're eating a Mexican style burger. I personally love it as a rub for making grilled chicken.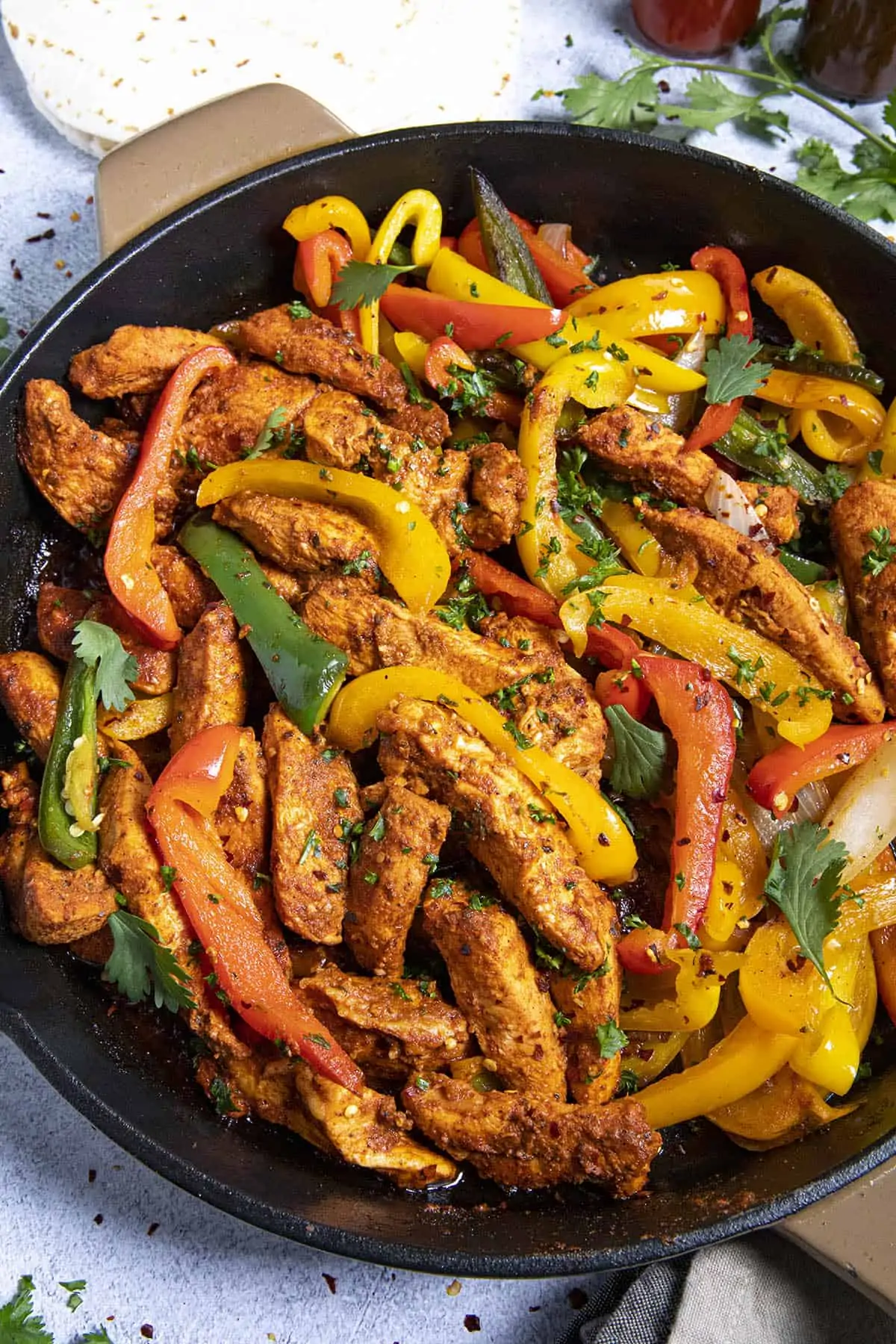 You can use this taco seasoning with ground turkey, ground beef, ground chicken, ground pork, or any chopped meats, and even shrimp and seafood. It will season up just about any type of meat.
How Much Homemade Taco Seasoning Equals 1 Packet?
When making tacos with ground meats, use a ratio of 2 tablespoons taco seasoning mix to 1/2 cup water to 1 pound of ground beef or other meat.
To double this, use 4 tablespoons taco seasoning mix to 1 cup water to 2 pounds of meat.
Such a great recipe. Great for any spicy food lover. Naturally gluten free.
It's taco time!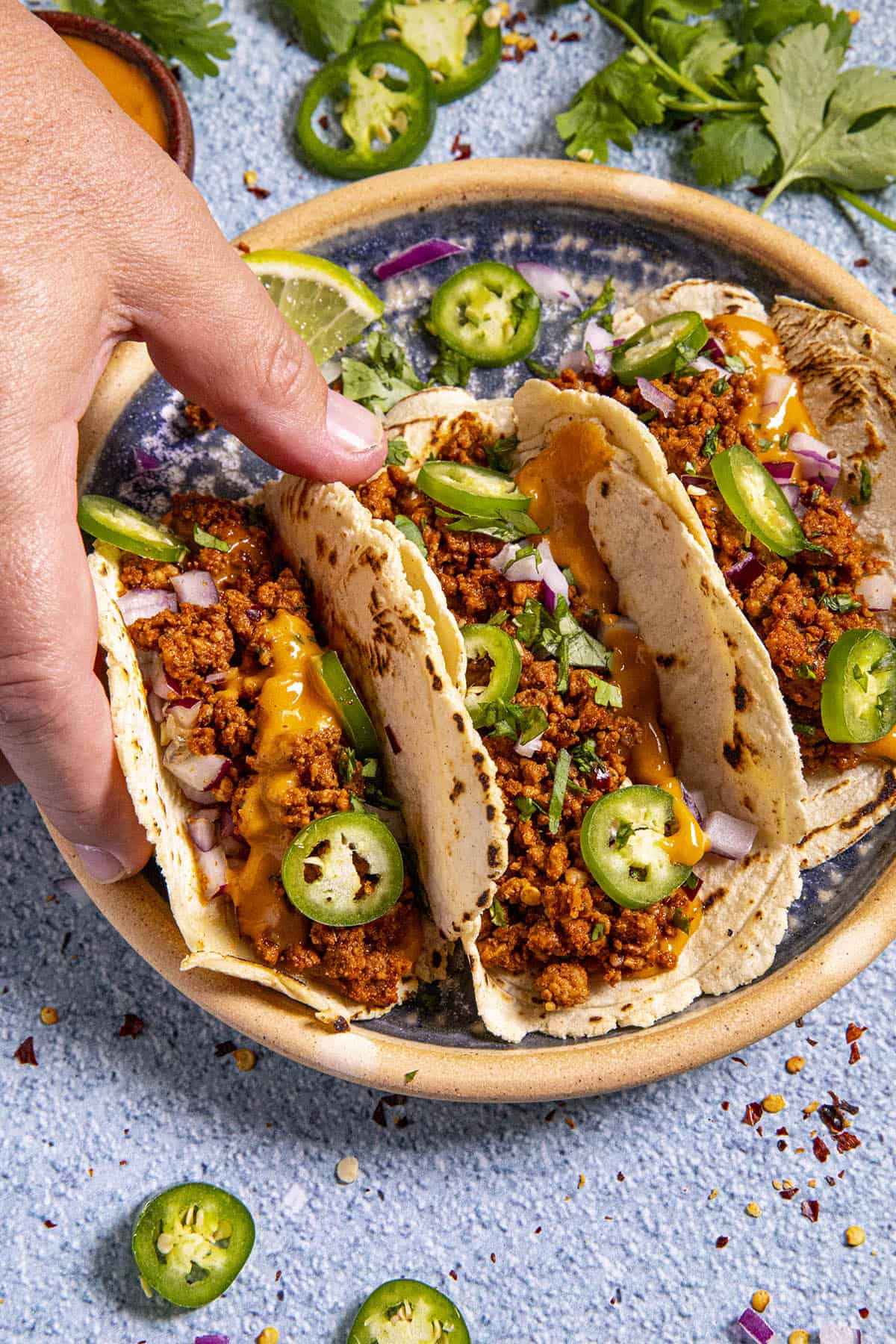 Try it Out on these Taco Recipes
Check Out Some of My Other Homemade Seasoning Blends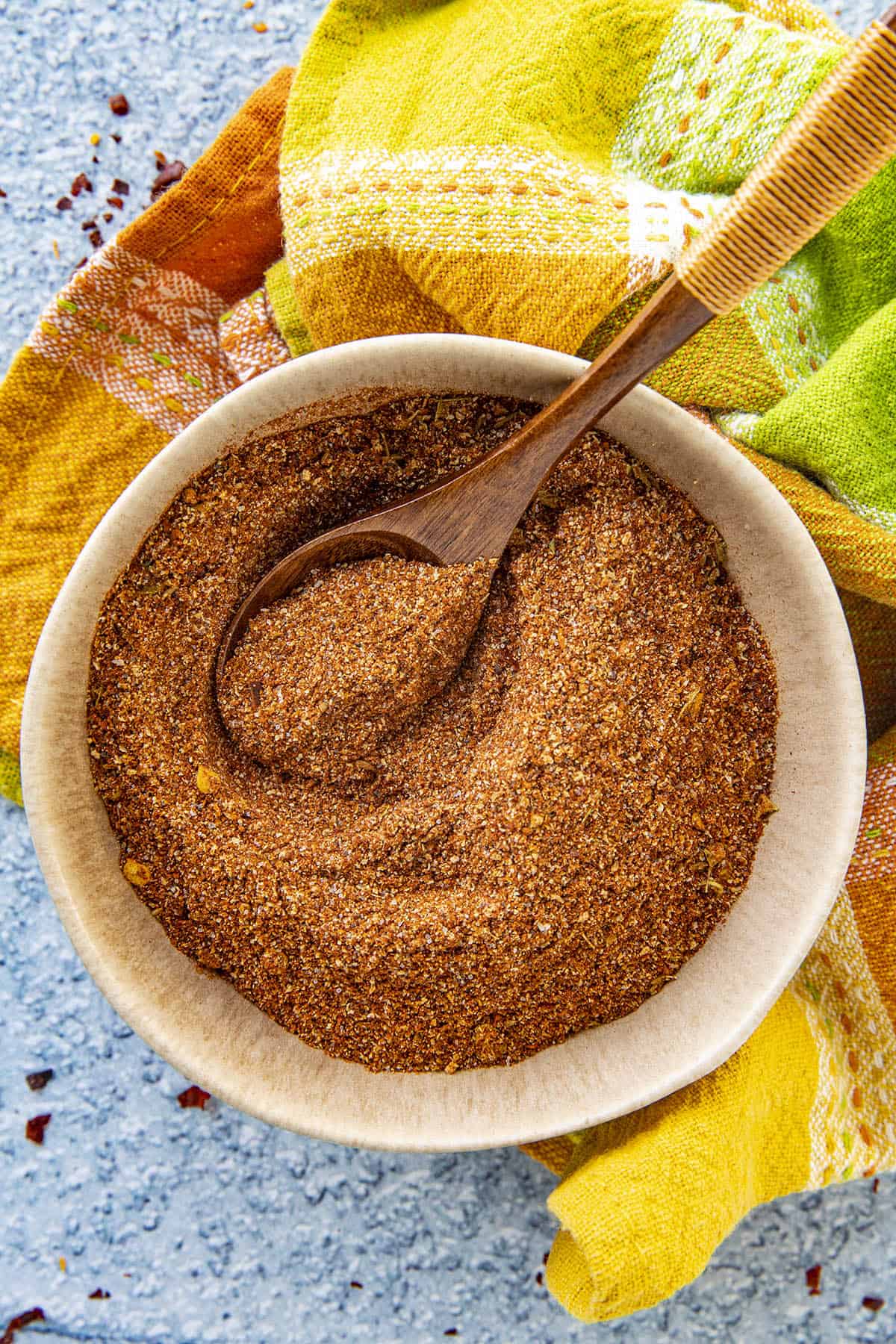 If you enjoy this recipe, I hope you'll leave a comment with some STARS. Also, please share it on social media. Don't forget to tag us at #ChiliPepperMadness. I'll be sure to share! Thanks! -- Mike H.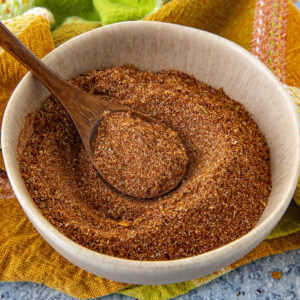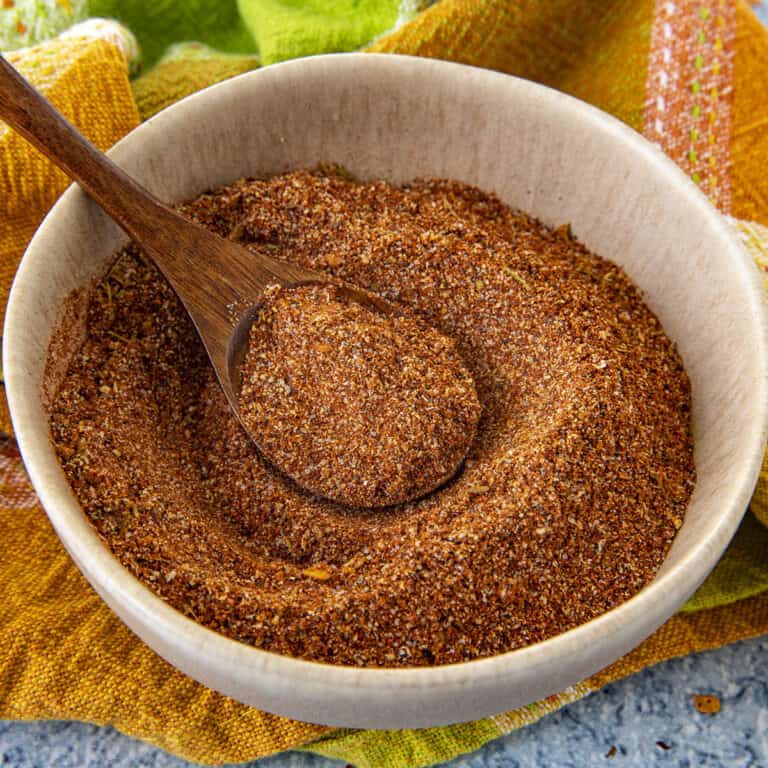 Print
Homemade Taco Seasoning Recipe
This is the best homemade taco seasoning recipe with my favorite mix of chili powder, spices and herbs, pure flavor, way better than any store bought mix.
Save Recipe
Saved!
Ingredients
3

tablespoons

chili powder

(Use an American chili powder blend - I use equal parts ancho, guajillo, and New Mexican chili powders)

1

tablespoon

paprika

1

tablespoon

garlic powder

1

tablespoon

onion powder

1

teaspoon

cumin

1

teaspoon

Mexican oregano

1

teaspoon

salt

1

teaspoon

cracked black pepper

1

teaspoon

red chili flakes

(optional)

1

tablespoon

cornmeal

(optional, as a thickener)
Instructions
In a mixing bowl, add all ingredients and mix well.

Use as you would use any store bought brand of taco seasoning.

Enjoy!
Video
Notes
Heat Factor: Mild-Medium. You can play with the heat to your preference by including or not including spicy red chili flakes. If you're looking for hotter, add in some spicy cayenne powder, or get crazy like me and include a bit of ghost pepper powder. I love it!
Store in an airtight container.
Nutrition Information
Calories:
26
kcal
Carbohydrates:
5
g
Protein:
1
g
Sodium:
347
mg
Potassium:
117
mg
Fiber:
2
g
Vitamin A:
1405
IU
Vitamin C:
0.2
mg
Calcium:
26
mg
Iron:
1.5
mg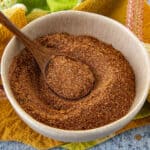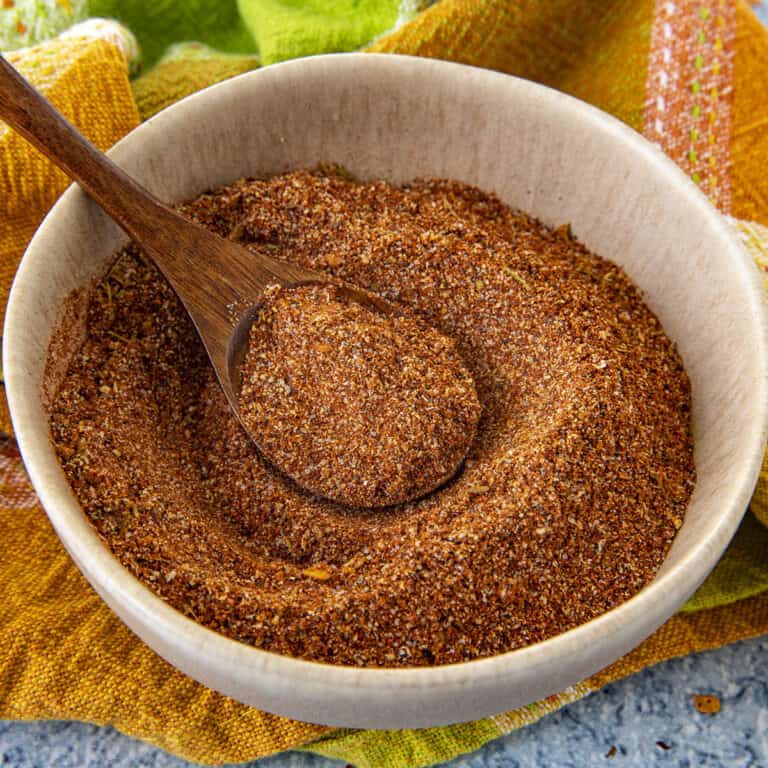 Did You Enjoy This Recipe?
I love hearing how you like it and how you made it your own. Leave a comment below and tag @ChiliPepperMadness on social media.
This post was updated on 2/25/22 to include new video, photos and information. It was originally published on 2/25/15.