Scoville Heat Units: 20,000-30,000 SHU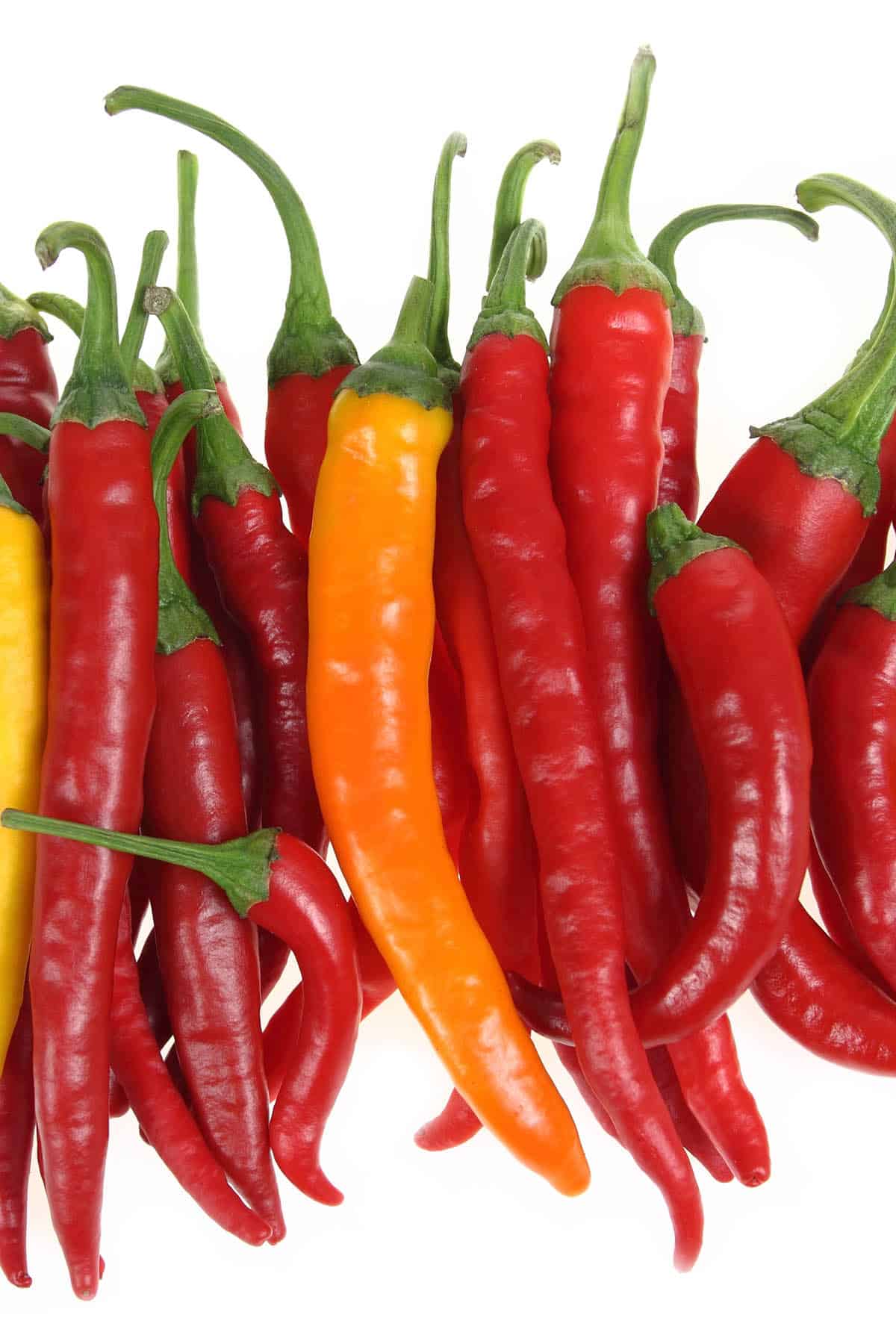 Jwala Finger peppers are a small, finger-shaped chili pepper commonly used in Indian cuisine. They are considered to be a hot pepper, with a Scoville rating of around 30,000 to 50,000 Scoville heat units (SHU). This makes them hotter than a jalapeno pepper but less hot than a cayenne pepper.
The Jwala is the most popular chile in India, adding great flavor and spice to many Indian dishes. The word "Jwala" means "Volcano" in Hindi, and they are commonly found in the Gujarat region of India. The peppers start out light green and ripen to red, and can be used fresh or dried.
Jwala Finger peppers are small and thin, typically measuring around 2-3 inches in length and 1/4 inch in width. They have a glossy exterior that is typically dark red when fully ripe, and resemble a slightly curved finger. They have a distinct, pungent aroma and a complex flavor that is described as being both spicy and slightly sweet.
The plants are very productive, and can be grown easily in pots or in a garden.
These peppers are commonly used in Indian dishes such as curries, chutneys, and pickles. They can also be used to add heat and flavor to sandwiches, tacos, and other dishes. They are also used as a spice to flavor oil and as a dry powder to add heat to dishes.