SCOVILLE HEAT UNITS: 10,000-30,000 SHU
Grown for centuries in Bolivia (Central South America), the Bolivian Rainbow chile is a stunningly beautiful plant. The peppers start out a brilliant purple and turn yellow to orange to red, with all stages of the pepper present on the plant at once, making it a bright and colorful addition to your garden or your home.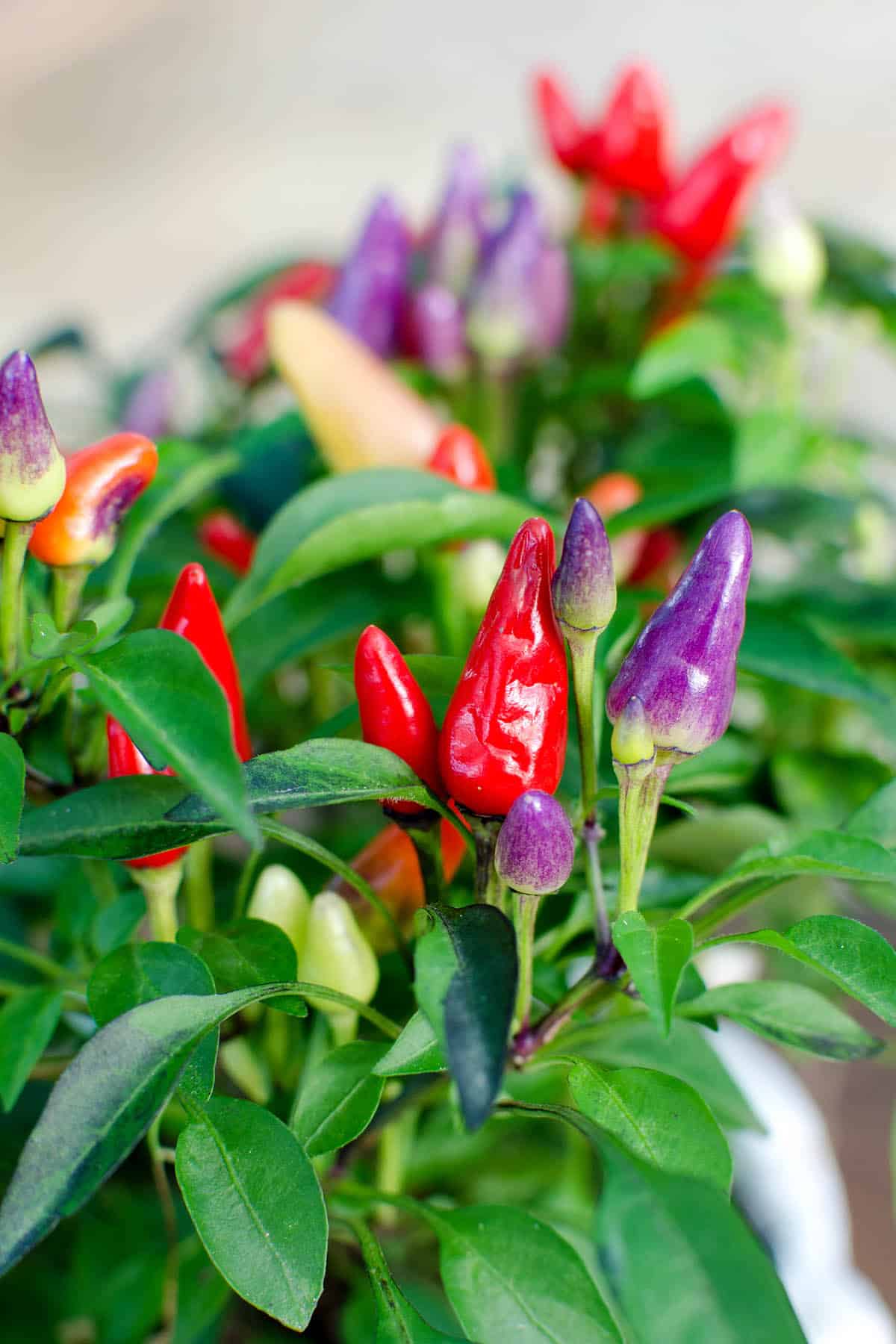 They can be grown indoors and will produce fruits continuously, year-round. When grown outside, they need a warm climate.
The peppers are small, about 1 inch, and cone-shaped, growing upright on the plant. They somewhat resemble Christmas lights because of their shape and their bright and differing colors. In addition, the foliage and blossoms are purple, making the plant even more unique.
The chiles are very hot, so use them cautiously, but they are delicious in salads or salsas, and can be dried or pickled.