The Liebesapfel pepper is a sweet, thick fleshed chili pepper that means "Love Apple" in German, due to the shape of the pepper. Learn more about it.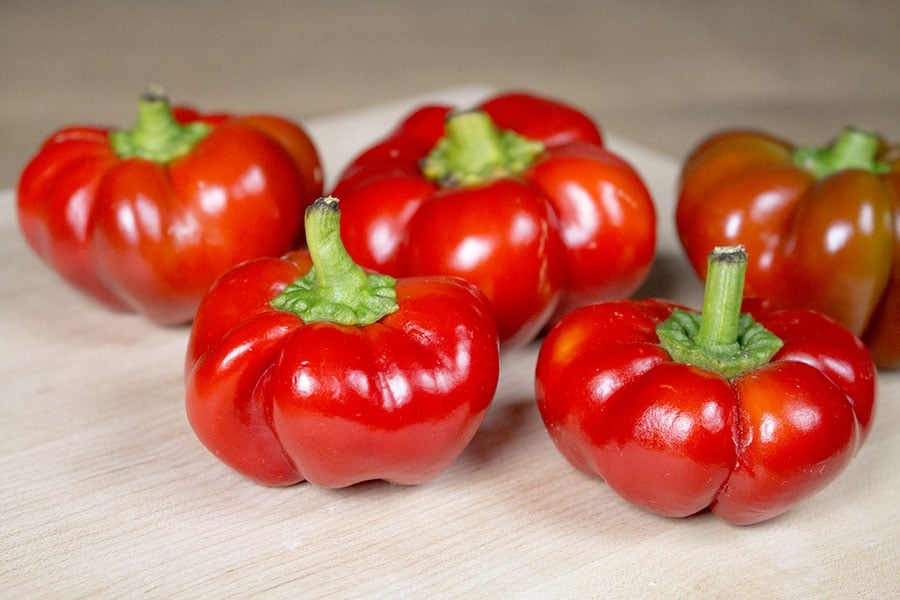 What is the Liebesapfel Chili Pepper
The Liebesapfel chili pepper is a sweet, thick fleshed chili pepper that typically grows very early and is a very productive pepper. The name literally translates from German to "Love Apple", apparent by the shape of the pepper.
It looks like a cross between an apple and a tiny pumpkin. It is a type of pimento and was developed by a small seed company in Germany.
The fruits are gorgeous to behold, ribbed, round and flattened like little pumpkins. They look a bit like ribbed pimento peppers. They ripen from green to brown and to red. Try them for stuffing.
What Does the Liebesapfel Pepper Taste Like?
The flavor of the Liebesapfel pepper is mild and fruity, milder than Pimento, with a mild cherry tomato flavor. It goes well with fish, seafood and potatoes. It works well in many dishes where pimento is traditionally used.
Eat them raw is a popular way to enjoy them.
How Hot is the Liebesapfel Pepper?
Although some people have reported that the Liebezapfel chili is "hot", it isn't very hot compared to other chilies. In fact some say the heat is almost non-existent when eaten raw.
The Liebesapfel pepper has a good amount of sweetness and is not very hot, with a bit of spicy kick and fruity flavor.