The Senise Chili Pepper, or Peperone di Senise, is an Italian pepper with a horn-like shape, popularly served as an appetizer.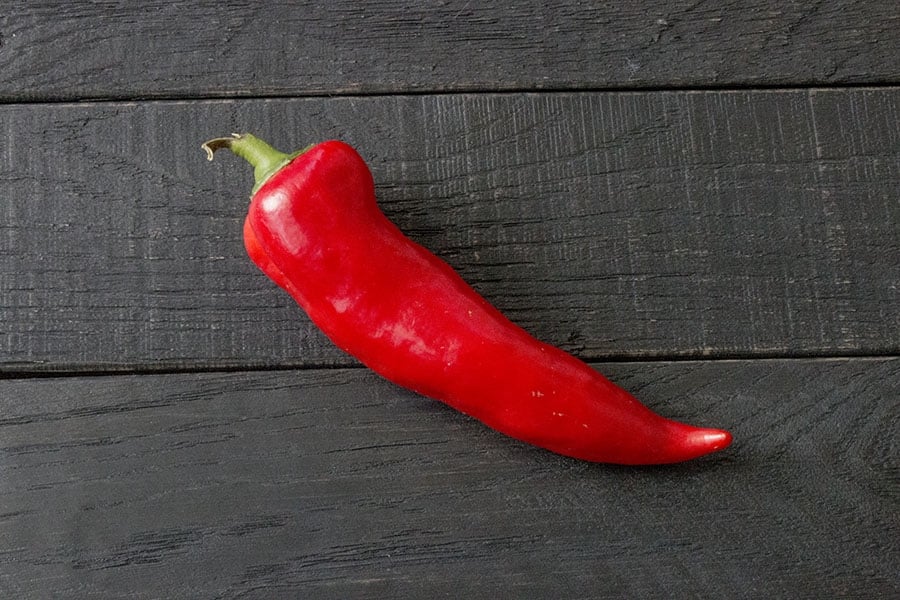 What is the Senise Chili Pepper?
The Senise Chili Pepper, or Peperone di Senise, is also known as Peperone Crusco when dried. It is cultivated from a region between the Agri and Sinni rivers near Senise, Italy. These peppers are a major component in the Basilicata region's cuisine.
Senise Pepper Appearance
The peppers are horn shaped and typically picked when red. The peppers are thin walled with very little flesh. A popular serving method in the region is to simply fry them whole and serve them with salt, much like the Pimiento de Padron pepper in Spain.
They are also prized for being easy to dry, then served crushed or ground into powder to season a large variety of dishes.
Cooking with Senise Peppers
The fresh peppers are typically incorporated into sauces or preserved in oil, but the more popular use is to dry them in the sun.
These dried peppers, called pepernoi secchi, add a smoky element to dishes and are ground to a powder form known locally as "zafarano", which is crucial to many regional dishes.