Scoville Heat Units: 0-1,000 SHU (or less)
Capsicum chinense
The Frontera Sweet Pepper is a variety found at Frontera on the island of El Hierro and brought to the chili pepper community by Peter Merle, a grower living in the Canary Islands. The peppers look very much like Scotch Bonnet peppers with a globe shape and bright yellow-orange color when mature, growing to about 2-3 inches in diameter.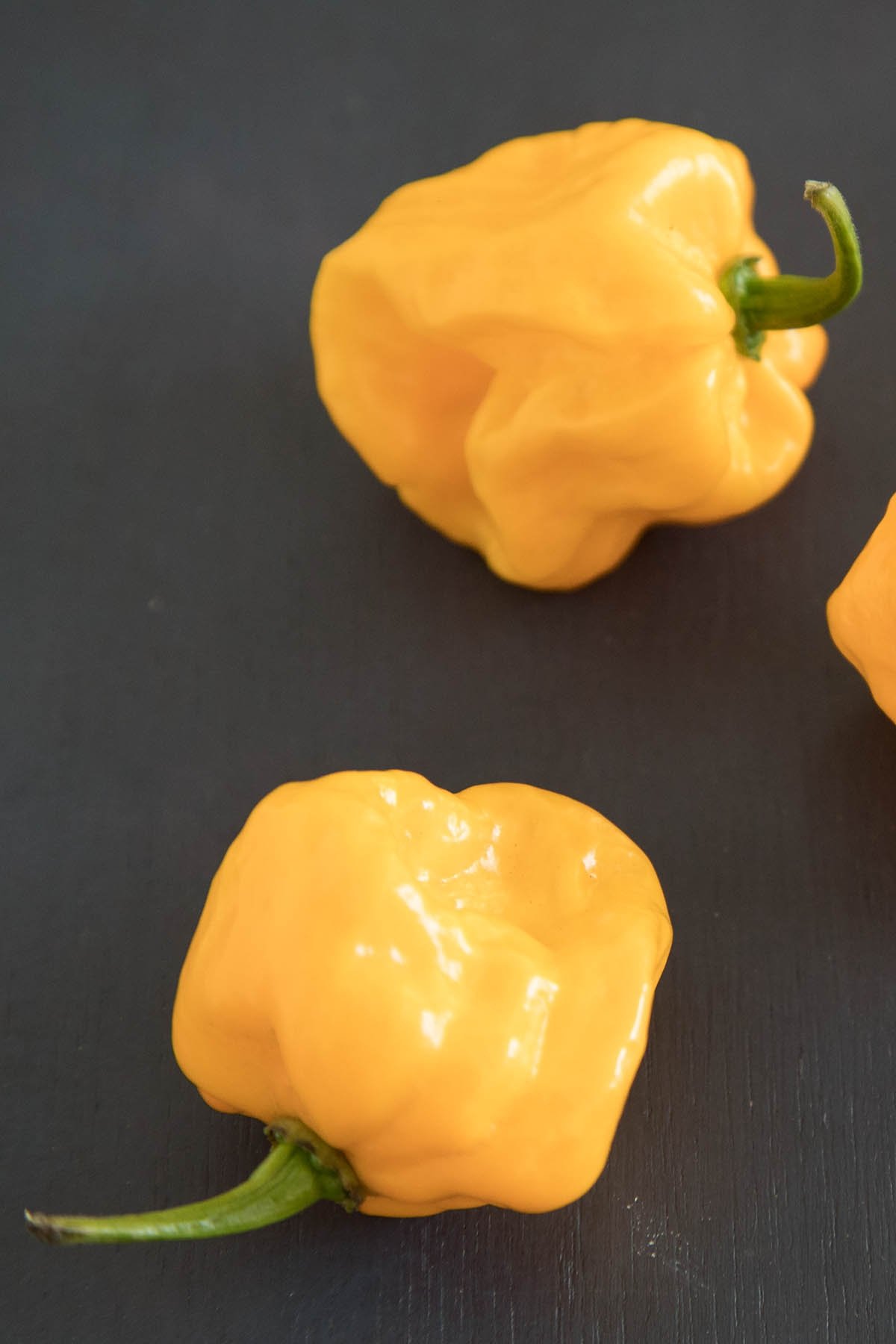 The plants are highly productive and grow up to 4 feet tall.
Flavor of the Frontera Sweet Pepper
Frontera Sweet Peppers are fruity and sweet, much like a Scotch Bonnet, yet without the heat. In fact, there is very little heat, making this a true sweet pepper. The peppers are ideal for sweet chili sauces or milder hot sauces if you prefer a notable fruitiness with a touch of sweet.
The peppers are thought to be a possible cross between the Scotch Bonnet and the Sweet Aji Dulce peppers from the same area.