SCOVILLE HEAT UNITS: About 10,000 SHU
Capsicum Annuum
The Aleppo pepper, also known as the Halaby pepper, is named after the city of Aleppo in Northern Syria. It is commonly grown in Syria and Turkey, and is usually dried and crushed, as shown below.
Aleppo pepper is used in Mediterranean and Middle Eastern cuisine, although it has become very popular around the world as an alternative to crushed red pepper or paprika, due to its beautiful deep red color, rich fruity undertones and aromatic flavor. It is perfect for chili, pizza, sauces, or anywhere you may normally use paprika, if you like the extra heat. However, it is not as hot as conventional crushed red pepper, because it is de-seeded before it is crushed.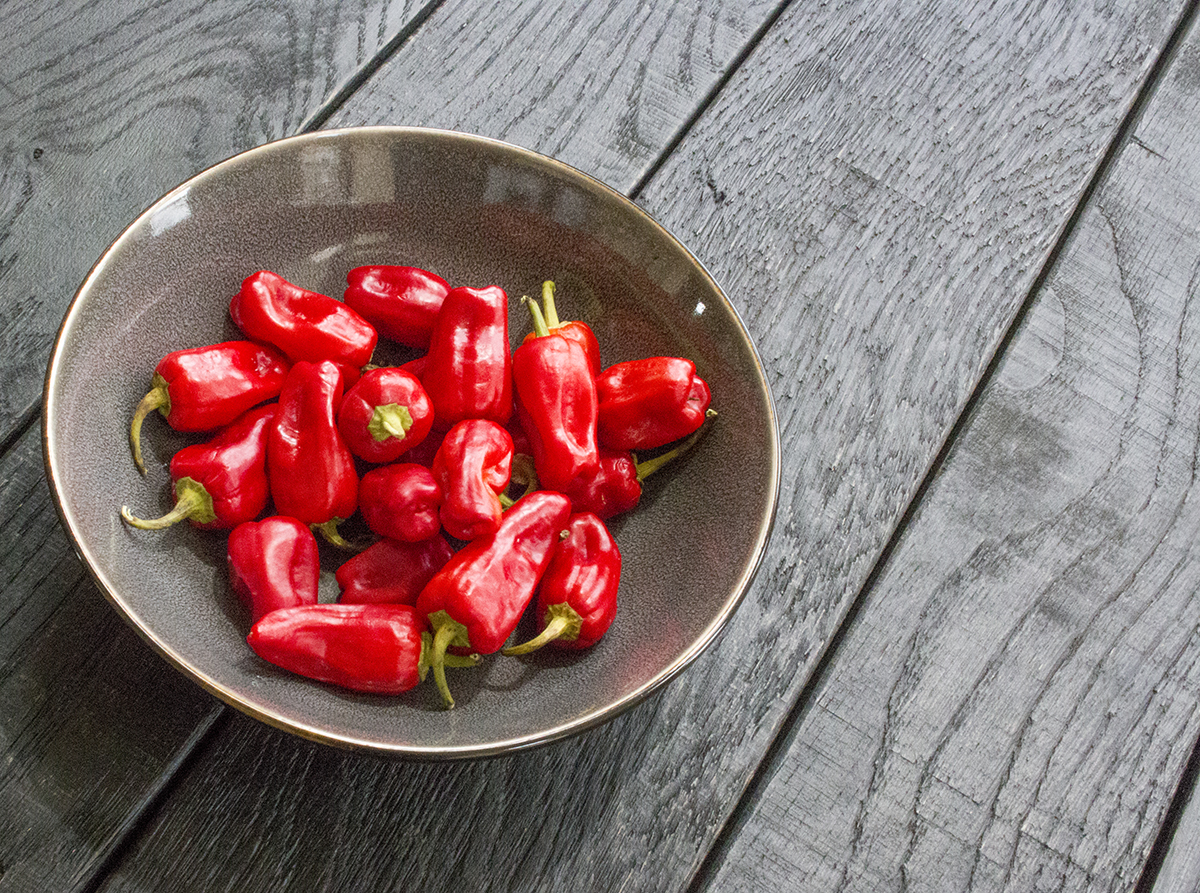 Aleppo is also great as a colorful and tasty topping for potatoes, chicken, and even deviled eggs.
Personally, having also cooked with the fresh Aleppo peppers, you'll enjoy the heat level, which is similar to a typical jalapeno pepper, though the Aleppo has a distinctive flavor that lends itself to Mediterranean dishes.