This homemade Buffalo sauce recipe is spicy, tangy, and easy to make, so much better than store bought, perfect for wings, chicken, dips, pizza, and more!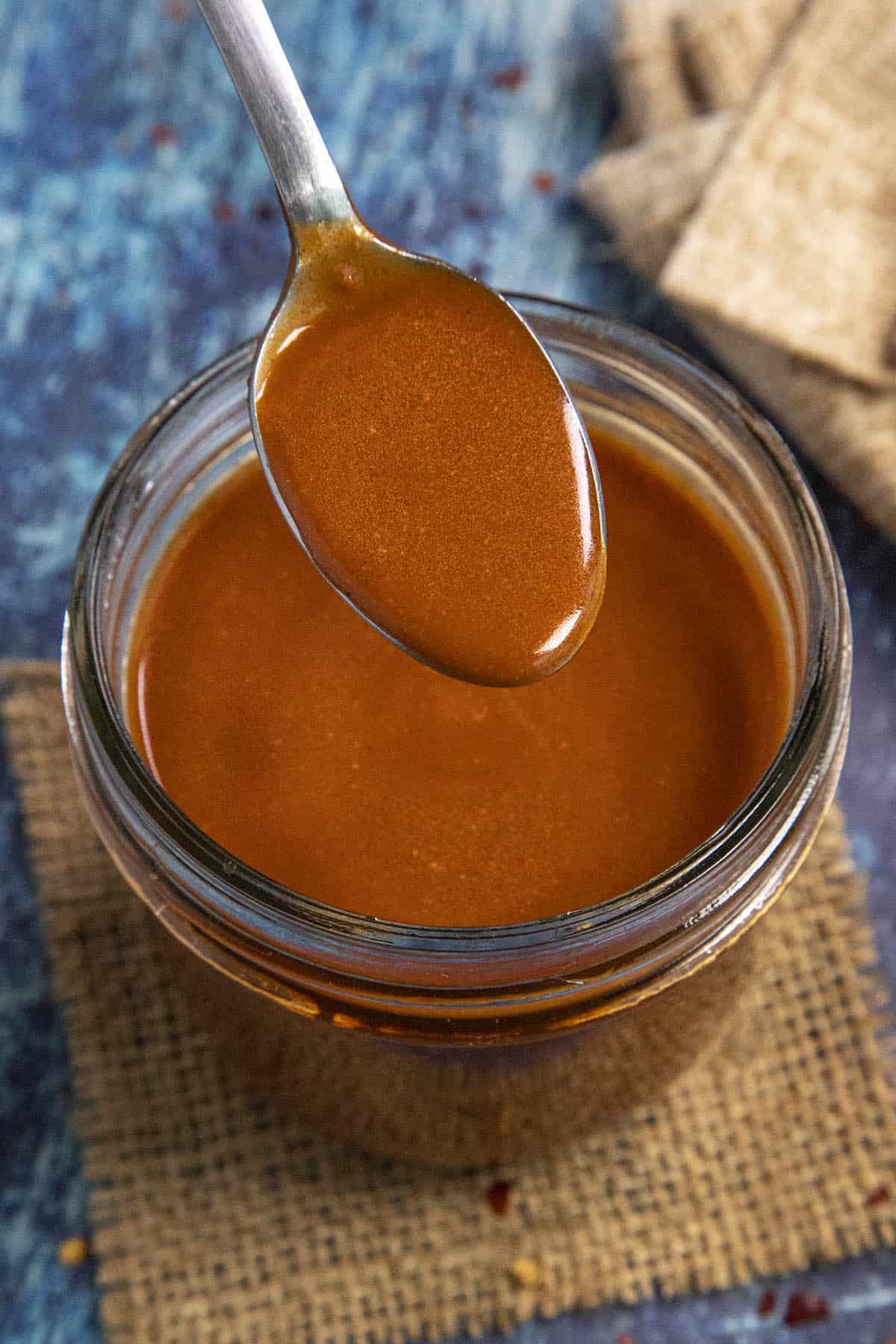 Homemade Buffalo Sauce Recipe
I already know you LOVE Buffalo sauce. I mean, you're hanging around Chili Pepper Madness, so that's a good indication that you love spicy food.
It's also a good indication that Buffalo sauce is something you've been enjoying much of your life.
For some people, Buffalo sauce is one of the gateway foods. One day you're a regular eater, then you try a good Buffalo sauce, usually on a chicken wing or a chicken tender. Then...
BOOM! Instant chilihead.
I get Buffalo sauce on my wings all the time when I'm at a restaurant. At home, I like to make it myself. Why? I like mine better. Homemade Buffalo Sauce is the best.
Why is it Called "Buffalo" Sauce?
Buffalo sauce has nothing to do with buffaloes. Buffalo sauce was actually named for Buffalo, New York, where the sauce was invented, at the famous Anchor Bar.
I was lucky enough to visit the original Anchor Bar in Buffalo, NY, and this is the real deal sauce, so much like the original Buffalo sauce, so much better than store bought.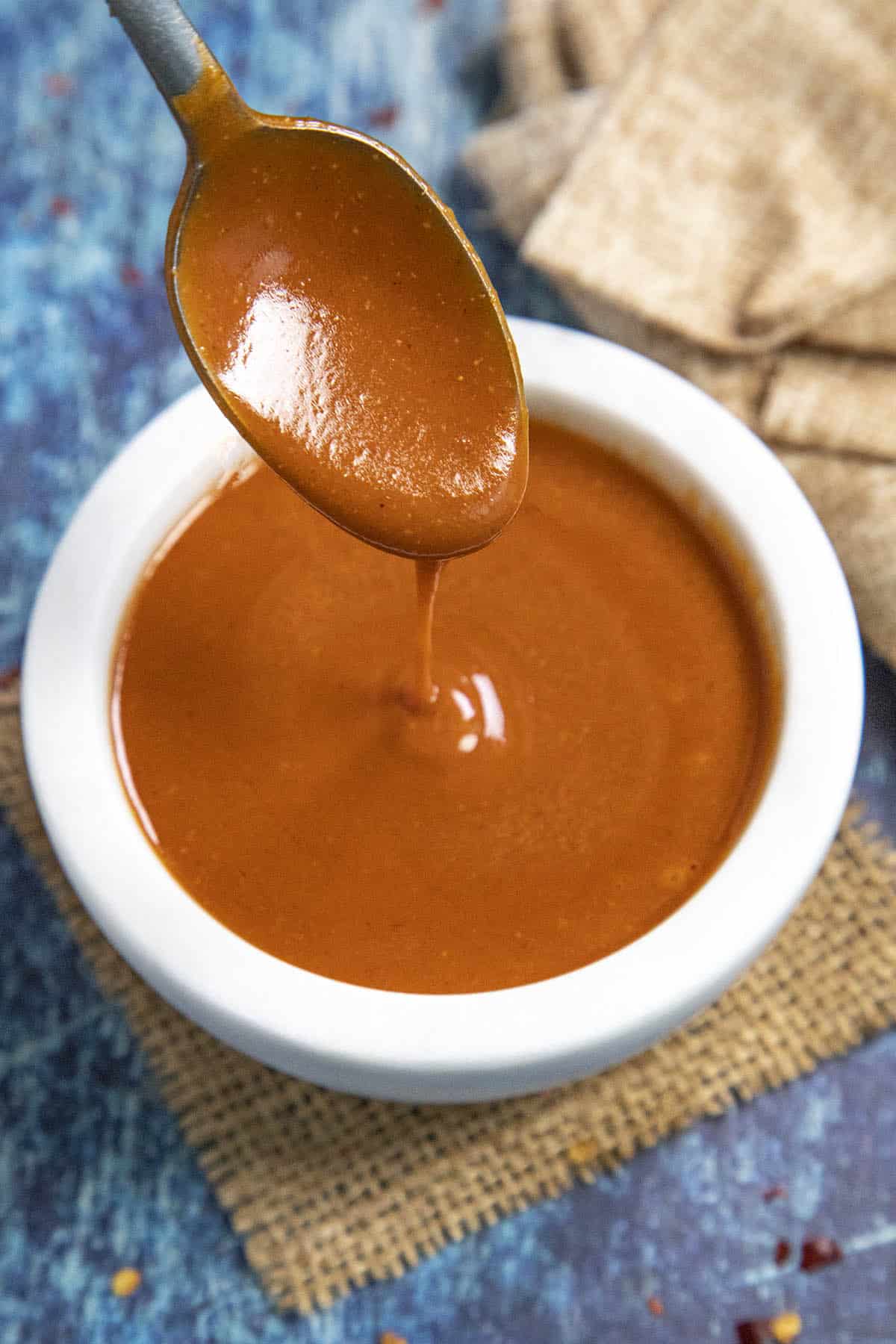 What is Buffalo Sauce?
Buffalo sauce is basically a mixture of hot sauce with melted butter. You can (and should) add other ingredients, but that is the core combination. The very definition of a Buffalo sauce.
When you combine a simple hot sauce with a bit of melted butter, swirl them together and you have yourself a basic Buffalo sauce.
What's the difference between Buffalo Sauce and Hot Sauce?
Some people confuse hot sauce with Buffalo sauce. You can use them interchangeably, based on your own flavor preferences. However, they are different because of the butter. Buffalo sauce tends to be thicker and smoother than hot sauce. It's more silky in texture from the addition of butter. Richer, too.
Most people consider it a buffalo wing sauce only, though you can use it to spice up many different foods. Try buffalo chicken dip. Such a great recipe.
Let's talk about how to make Buffalo sauce at home, shall we?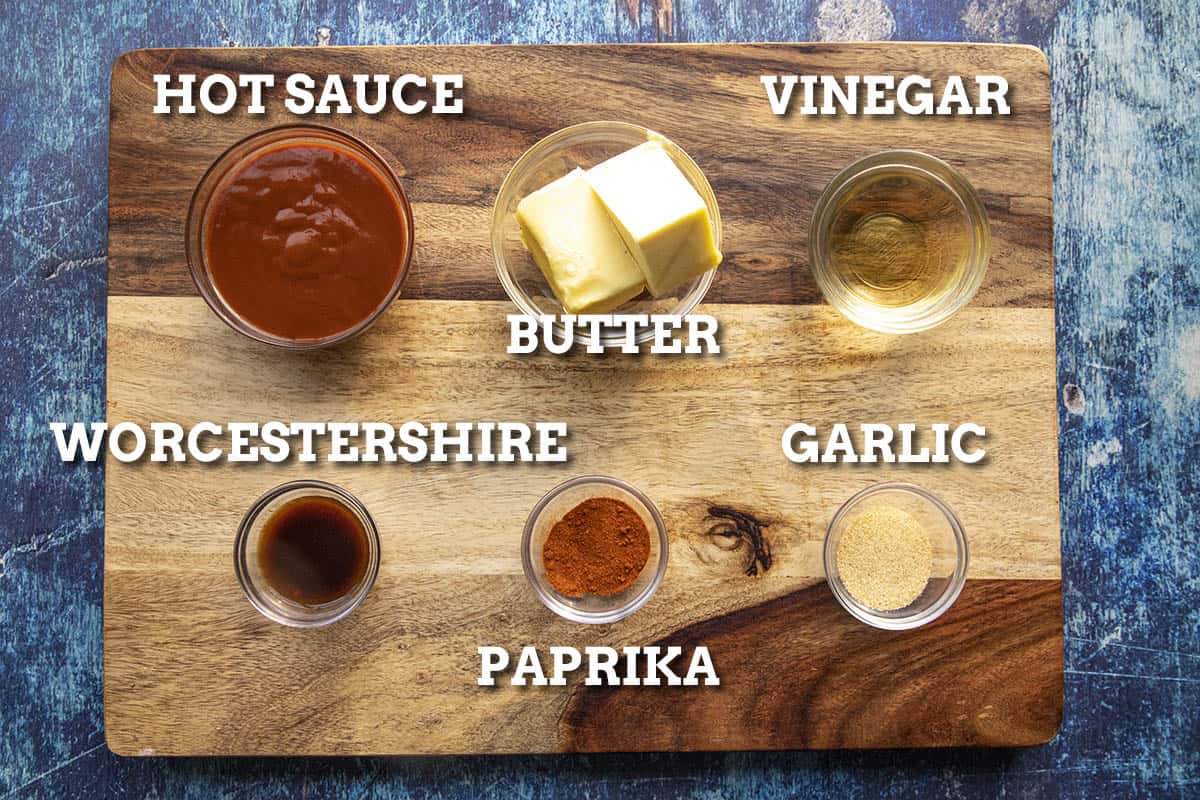 Buffalo Sauce Ingredients
Butter. I use unsalted butter.
Louisiana Style Hot Sauce. Frank's hot sauce is very popular, though I enjoy using Valentina HOT, as it makes a nice thick buffalo sauce.
Vinegar. Use apple cider vinegar or white vinegar.
Worcestershire Sauce. For a nice flavor pop.
Paprika. I love Hungarian hot paprika, though smoked is great, too.
Garlic Powder, Salt and Black Pepper.
Optional Addition. Pinch of ghost pepper flakes for XTRA HOT! Or try Cayenne pepper for a nice level heat. I also like to add Tabasco sauce for a bit of a tangy finish.
Of course you CAN make your own sauce with only 2 ingredients, as many recipes like to push - butter and hot sauce, with vinegar and Worcestershire optional additions - and it's good in a pinch, but the extra ingredients here make a big difference in the overall flavor.
Highly recommended!
How To Make Buffalo Sauce - The Recipe Method
First, melt the butter in a small pot over low to medium heat.
Next, add the hot sauce - a good Louisiana style hot sauce - along with vinegar, Worcestershire sauce, cayenne or ghost chili flakes (if using), paprika, garlic and salt and pepper, until the sauce is nice and smooth.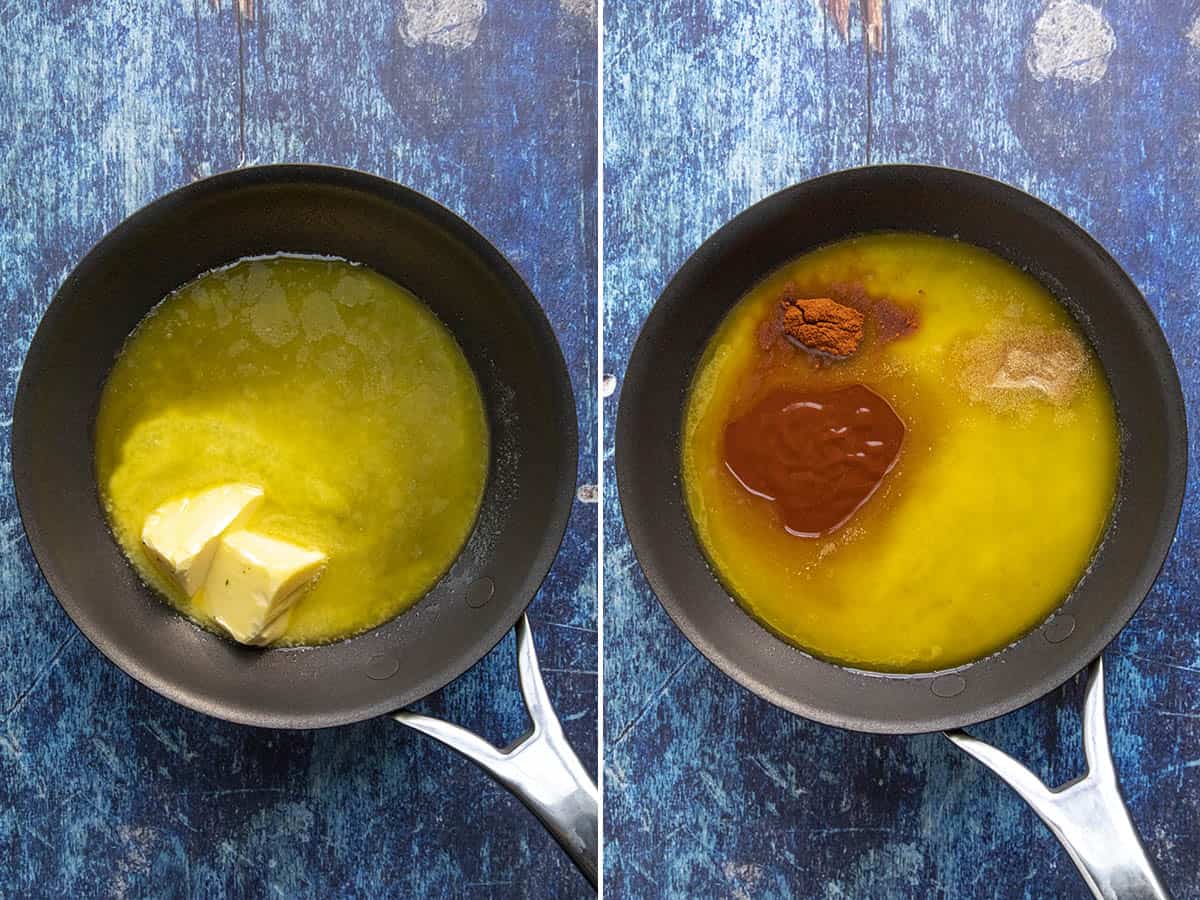 Finally, cool slightly, then store in an airtight container in the fridge or use it right away.
Boom! Done! Your homemade buffalo sauce is ready to enjoy. How are you going to enjoy yours? This is the best buffalo sauce you'll ever try, hands down.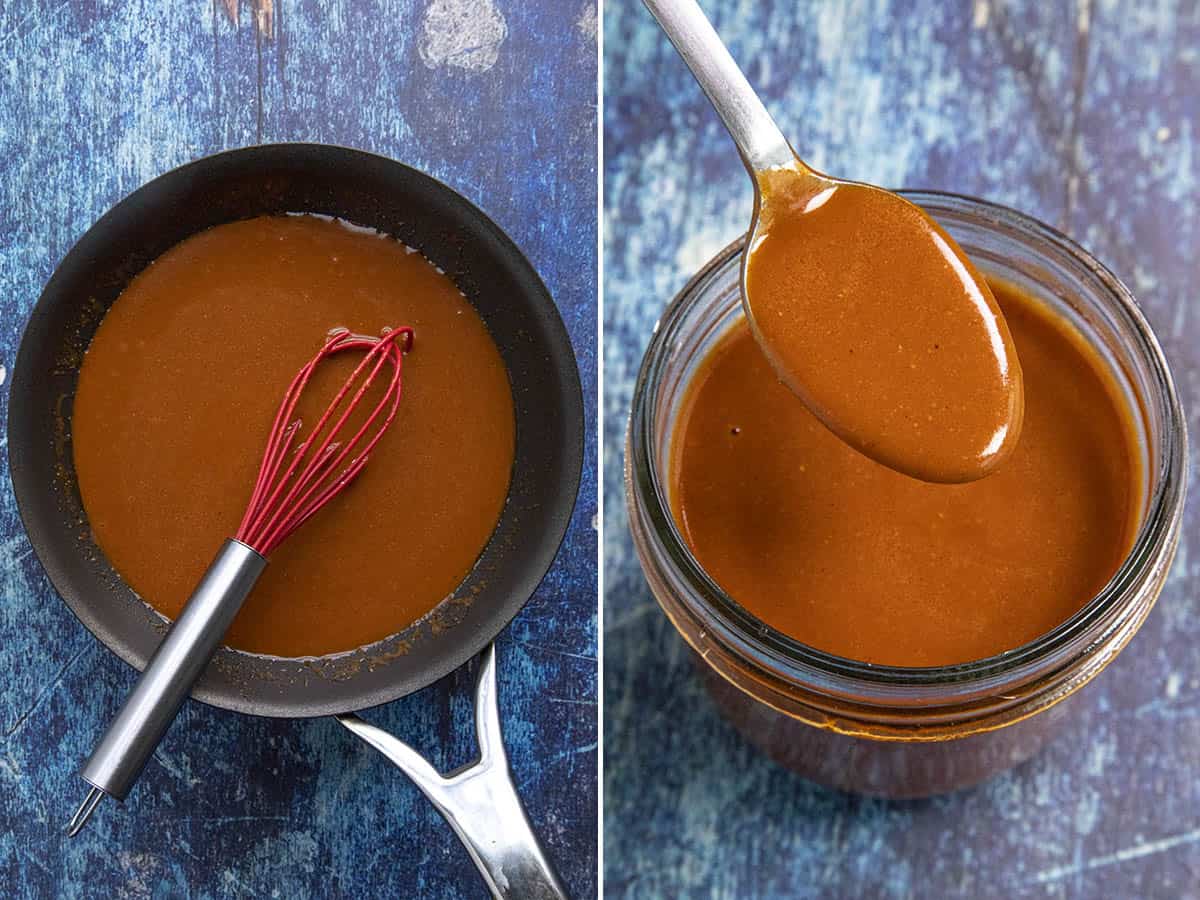 Ways to Use Homemade Buffalo Sauce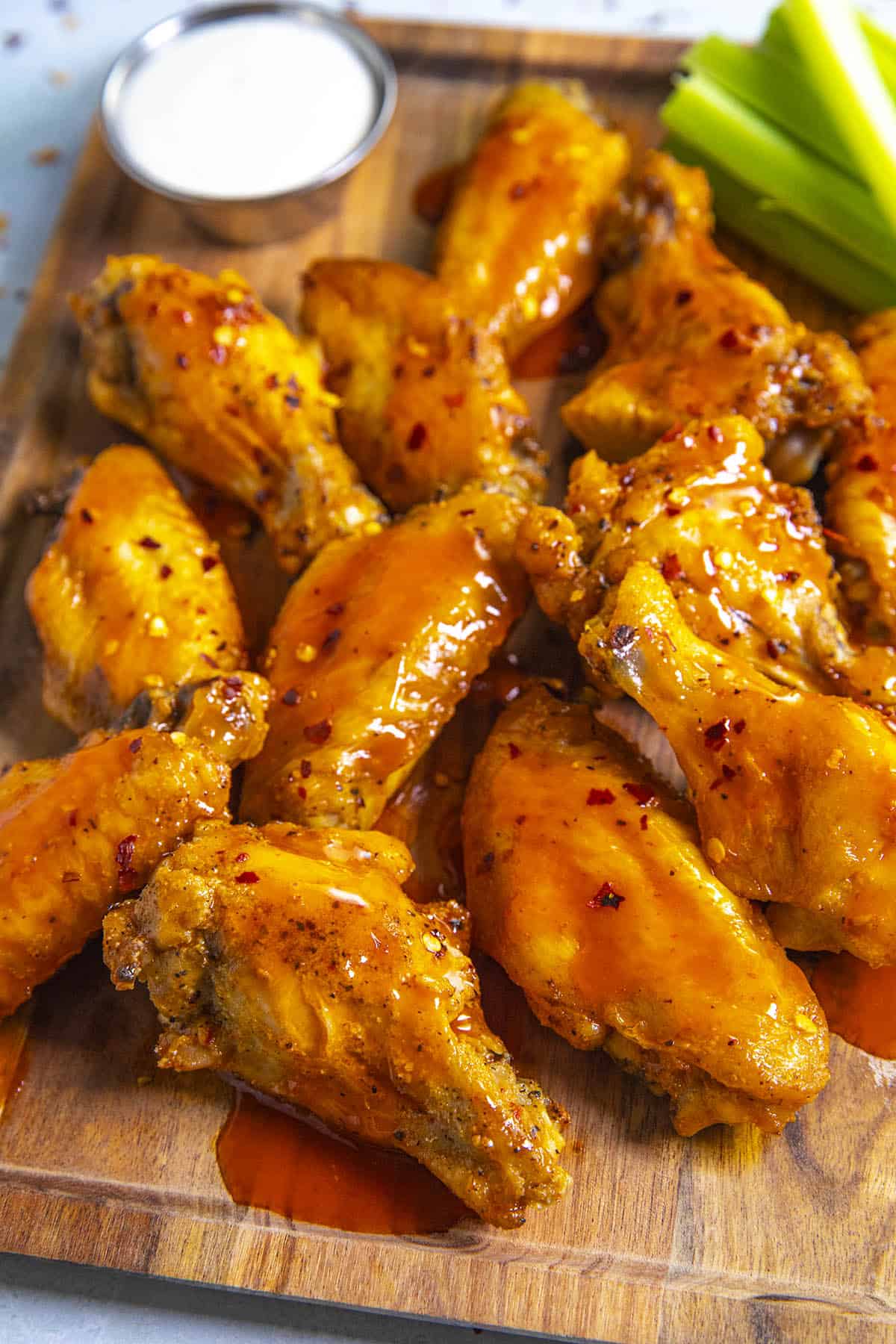 Recipe Notes & Tips
The Hot Sauce. For the Louisiana style hot sauce, Frank's RedHot Sauce is traditionally used, though I also like to use Valentina Hot Sauce.
Or, make your own. See my post: Homemade Louisiana Hot Sauce Recipe.
Buffalo Sauce with No Butter. You can make this recipe without butter, but it won't be as thick. Simply whisk all of the ingredients together, then simmer to warm them.
Storage Information
Store your Buffalo sauce in a sealed container in the refrigerator for a month or longer. Simple reheat it to enjoy again.
You can also freeze Buffalo sauce in vacuum sealed containers, where it will last for 6 months.
What's your favorite way to use Buffalo Sauce? There are so many! Let me know how it turns out for you! – Mike H.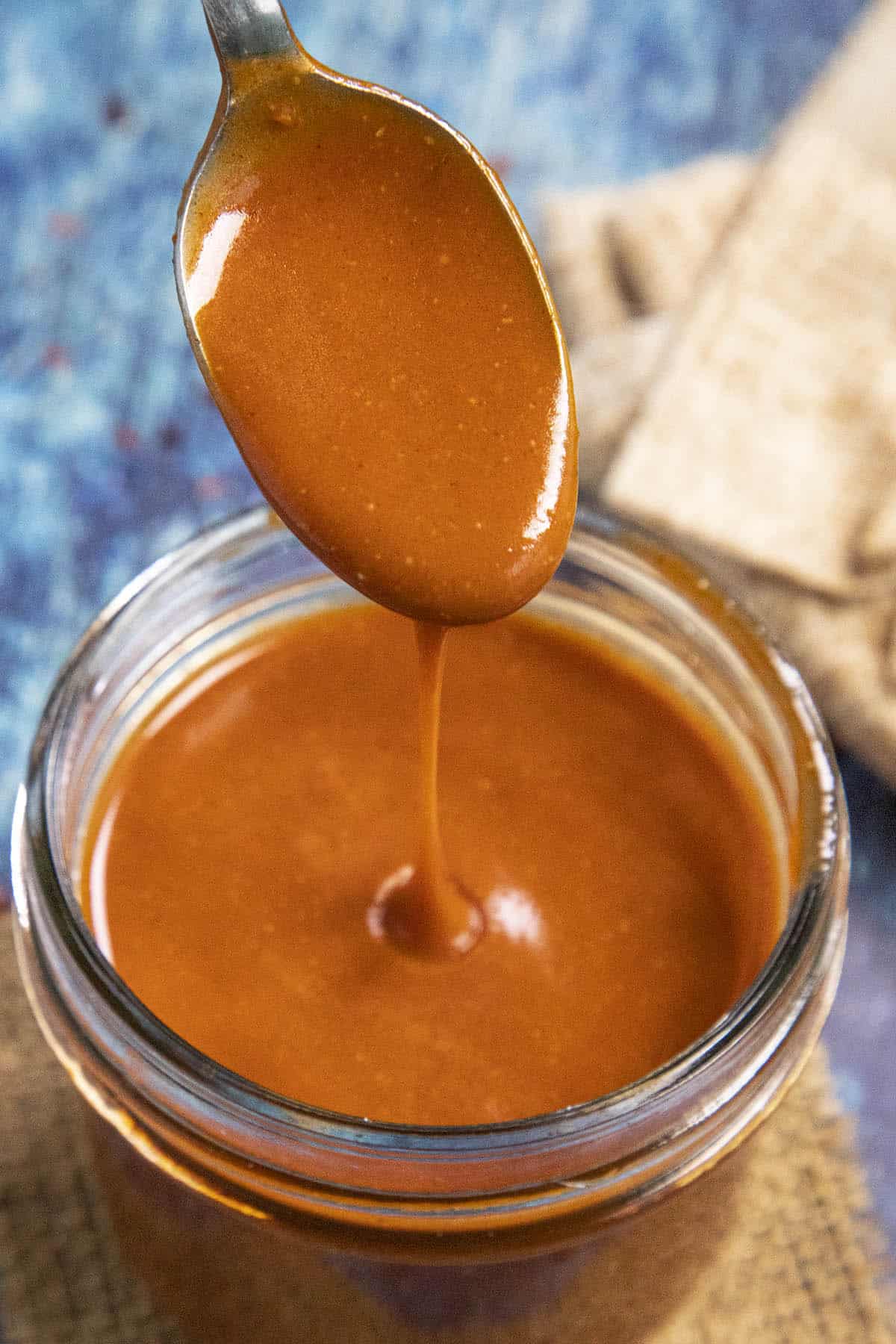 Try Some of These Other Sauce Recipes
Got any questions? Ask away! I'm happy to help. If you enjoy this recipe, I hope you'll leave a comment with some STARS. Also, please share it on social media. Don't forget to tag us at #ChiliPepperMadness. I'll be sure to share! Thanks! — Mike H.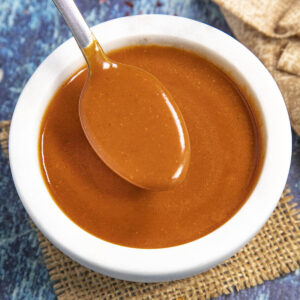 Print
Homemade Buffalo Sauce Recipe
This homemade Buffalo sauce recipe is spicy, tangy, and easy to make, so much better than store bought, perfect for wings, chicken, dips, pizza, and more!
Save Recipe
Saved!
Ingredients
1

stick butter

1/2 cup, or 8 tablespoons

½

cup

Louisiana style hot sauce

Franks is very popular, though I use Valentina HOT

2

tablespoons

apple cider vinegar

or white vinegar

1

teaspoon

Worcestershire sauce

1

teaspoon

paprika

I use Hungarian paprika – smoked is great, too

½

teaspoon

granulated garlic

or more to taste

Salt and pepper to taste

OPTIONAL: Pinch of ghost pepper flakes for XTRA HOT! Or try Cayenne Flakes for nice hot. Add a bit of Tabasco sauce for extra tang.
Instructions
Melt the butter in a small pot over low heat. Add the remaining ingredients and whisk them together until nice and smooth.

Cool, then transfer to an airtight container and refrigerate.

Use as needed!
Video
Notes
Makes a bit more than a cup.
Heat Level: Medium. It's quite tangy.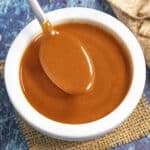 Did You Enjoy This Recipe?
I love hearing how you like it and how you made it your own. Leave a comment below and tag @ChiliPepperMadness on social media.
NOTE: This recipe was updated on 4/14/23 to include new information and video. It was originally published on 3/19/18.